I guess it applies when it's summer over in the US. Things over here in Chiang Mai are frikkin hot. I spent a good deal of my time lying on a bed with a fan on me and I still sweat like crazy. So at some odd point in the afternoon Mom and Dad brought up that we were going swimming, so we went out to the good 'ol Bossotel pool for a deal of time, and then came home. Some people say that a bath or shower can make one feel relaxed. For me personally, it makes me feel exhausted. Or maybe it's the same thing?
Yeah, so it's fourth of July, and we got nothing to do. So, gamer I am, here's a little something from Sega.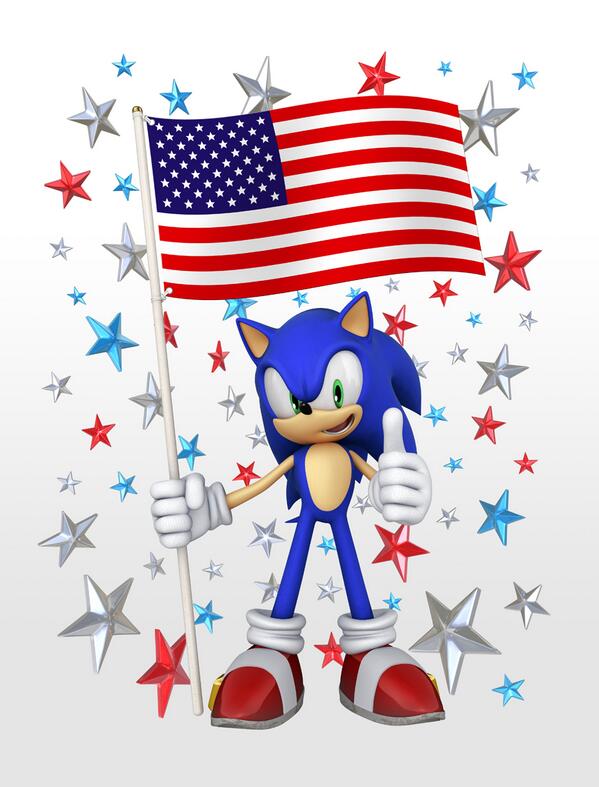 This guy was made to appeal especially to America anyway, despite what his current career may suggest.
Happy Fourth of July!
Sayonara
.